About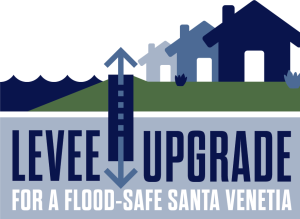 The purpose of this project (previously called the Gallinas Creek Levee Upgrade) is to upgrade the perimeter levee  system and the existing Timber-Reinforced Berm (TRB) to protect the neighborhood from flooding during a 100-year water surface elevation on the bay.  The project is currently focused on the design of a new structure.
Learn more about the benefits of this project.
The new structure would be:
One to three feet taller (the levee crown will be raised to a consistent height above the base 100-year flood elevation)
Construction with materials that would not require replacement until approximately 2050
More deeply anchored to improve its ability to hold back high tides
The improved levee would have roughly the same footprint as existing, In certain locations an alternative design could be implemented.
Timeline
Design started September 2021
Engineering  and new construction cost estimate expected by December 2022
Funding
The preliminarily construction cost estimate was $6 million. Current estimates are for more than twice that amount. The engineering design process will result in an updated cost estimate.
There are four potential funding sources for the project, including:
$1.5 million from Federal Emergency Management Agency (FEMA)
$840, 000 from County General Fund
$1 million from American Rescue Plan one-time sea level rise funds
$1.2 million from the Zone 7 fund
Zone