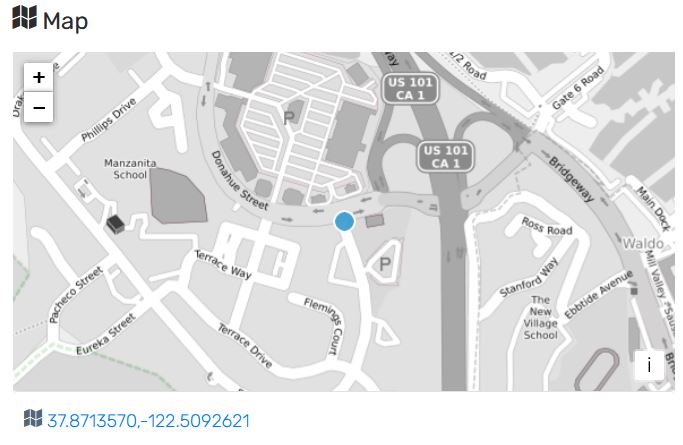 A new flood gauge has been installed under the street at Drake/Donahue intersection in Marin City. You can now view near real-time data for the area.
There is a single threshold horizontal line of 59 inches shown on the graph. If the water goes over that threshold this means the storm drainage system is backed up and is starting to flood the street at that location (within the Drake Ave crosswalk).
Flooding may still occur at other locations before reaching this specific threshold, such as
Across the street from this specific Donahue/Drake crosswalk gage manhole location
In front of the library at other Drake/Donahue intersection
The graph view shows flood water levels beneath the street which may go up and down, even during periods of limited/no rainfall. This happens because the storm drainage system is influenced by the changing bay tides at this location.
Do not attempt to cross a flooded street, including when you are in your car, on a bike, or walking. For more information before and during a flood emergency, visit the Marin County Office of Emergency website.
Disclaimer
The District makes no representation or warranty, express or implied, with respect to data accuracy, completeness, timeliness, reliability, quality, or usefulness. Data are provided "as-is" and should not be relied upon for making critical decisions. The District assumes no liability for any damage to or loss of property, or personal injury or loss of life, which may arise out of use of data.
Contact
Please reach out to FloodInquiry@MarinCounty.org with any questions about the new flood level gauge.