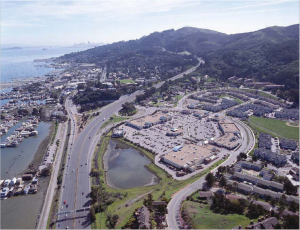 The Marin County Flood Control and Water Conservation (District) has been working since October 2020 to seek feedback on a comprehensive stormwater planning scope to identify flooding areas and recommend improvements.
We have been working with a Flood Zone 3 Advisory Board Subcommittee to get feedback on a comprehensive stormwater planning scope that builds on work identified in:
Also, the planning process will coordinate with Caltrans' sea level rise project for State Route 1 and US HWY 101 between Manzanita and Marin City. A Caltrans Project Initiation Document (PID) is expected by June 2023.
A request for qualifications and proposals (RFQ/P) for a consulting firm to support this planning work was posted this month. Qualifications and proposals will be reviewed late this summer and a consultant could be awarded a contract in the fall. The release of the RFQ/P is still only the beginning of the planning process which will unfold over the next 1-2 years.
Learn more about the Marin City Comprehensive Watershed and Flood Mitigation Plan project.